The project aims to support young drivers to make safe choices when sharing the road with trucks. It specifically targets the 16-18 year age group as the demographic most at risk on our roads.
Our website features interactive 360 degree videos, downloadable educational fact sheets, safety videos, an online quiz and links to other road safety programs. An educational package was produced as part of the project and is available to educators upon request. The educational package includes the 360 videos, a presentation on the underlying digital technologies used to develop the Truck Wise VR experiences, and curriculum mapping. To request the educational package please use the feedback form.
The Truck Wise project is designed to complement existing school-based road safety programs.
The project is funded by the Commonwealth Government via the National Heavy Vehicle Regulator, with State and local government contributions by the Transport Accident Commission and the City of Greater Bendigo. All three levels of government are contributing to this project that aims to prepare future car drivers for when they encounter heavy vehicles on our roads.
The Project Partnership group includes the City of Greater Bendigo, Deakin University, Transport Accident Commission and the Bendigo Tech School. The Project Contributor group includes the Victorian Livestock & Rural Transporters Association, Agri-Trans and Power's Country Express.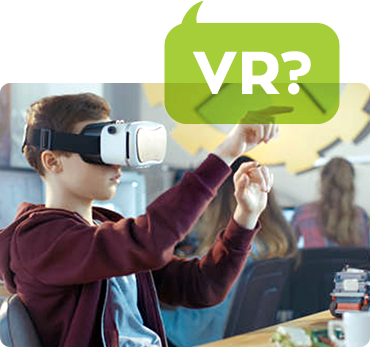 What
is virtual reality?
Virtual Reality is an immersive user experience that can act as a catalyst for behavioural change. Truck Wise is designed to be interactive and engaging for students, where young drivers can safely experience truck interactions and gain a better understanding of road safety in a virtual environment.