Alpha Testing
On Monday the 16th of March 2020 Deakin University undertook the Alpha testing phase of the Truck Wise virtual reality experience. The Alpha testing was undertaken by students in the Bendigo Region and will assist Deakin University in developing the project user experience.
The Alpha testing was attended by a number of media organisations and resulted in television, radio, press and digital coverage of the event:
Interview on ABC Central radio morning show 16th March with Ben Horan
WIN News story on 6pm news 16th March
NINE News story on 6pm news 16th March
Bendigo Advertiser half page article March 17th
Social media coverage on associated media platforms and project partner organisations.
Road Safety Messages
A Power's Country Express truck featuring truck safety awareness messages has been launched on June 10th 2020 in support of the good work the freight and logistics industry is doing during the COVID-19 pandemic.
This mobile Truck Wise safety message was to be released as part of the official project launch, however it has been brought forward as a show of support and gratitude to the 'truckies'. More than ever before, the on-road freight and logistics sector is proving to be an essential service to our community. It is hoped that the message featured on the truck will go some way towards sharing the all-important road safety message between heavy vehicles and passenger cars.
Our aim is to make our roads and the 'truckies' work place safer for everyone. Special thanks to Damien and Emma Power for allowing us to
use one of their vehicles to promote this worthwhile cause.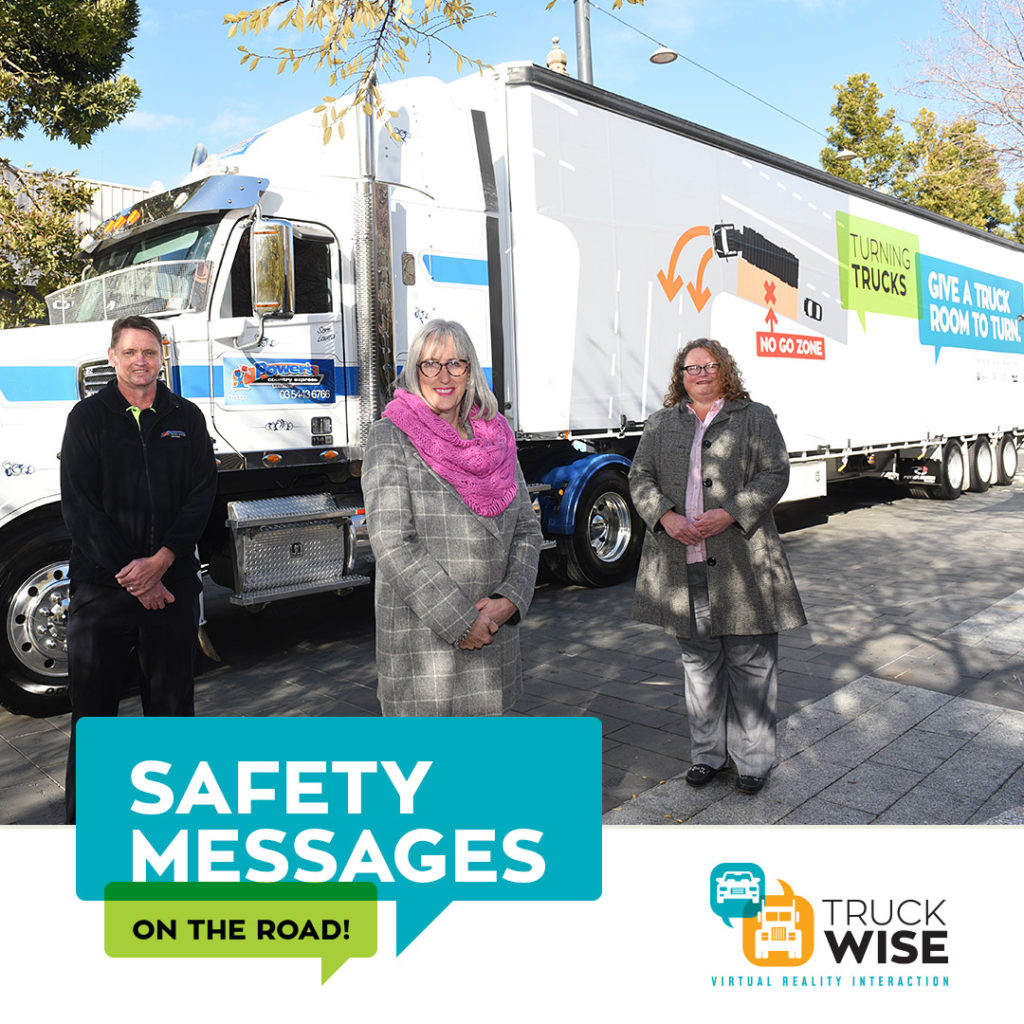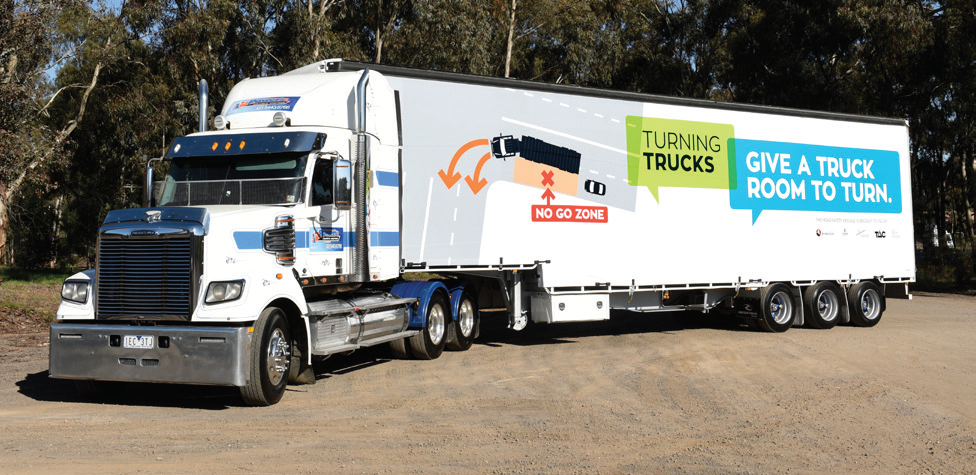 Media Launch
Truck Wise was formally launched on Thursday the 3rd of December 2020 with educational resources now accessible by schools. Schools can register their interest in accessing the Truck Wise Education Resource Package including VR experiences and a template for a complete remote-learning class by filling out the feedback form. The team would to like thank all those involved throughout the project, all your contributions have contributed to the success of the pilot project.
Following the success of the Truck Wise pilot project, it is hoped that further funding will be provided for stage two of the program, to be led by Deakin University, and that this can be rolled out nationally in the future.